Zvončiči, zvončiči
Nismo vam čestitale Novu godinu, niti sve hrišćancke i nehrišćanske praznike koji su se izdešavali u međuvremenu, jer nismo toliko selektivne da vam poželimo sve najlepše samo jednom, poželećemo vam to svaki dan. A i mrzelo nas je. Od količine šljokica koje su završile u nozdrvama i mini epi napada koji smo imale usled blještavila lampica mozgovi nisu mogli da nam sastave bilo šta kompleksnije od: "Voliiiim te", i "Sipaj još jednu", tako da ćemo iskoristiti ovu priliku da vam svečano poželimo godinu prepunu osmeha, šljokica, dobre muzike i još boljih provoda, da nastavite da verujete u jednoroge i da nastavite da čitate nas.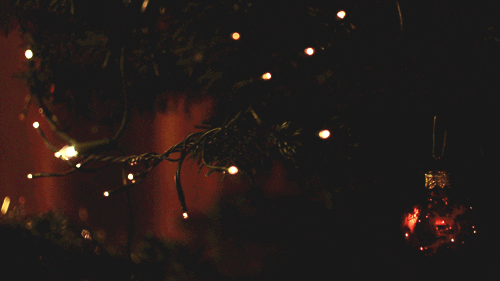 Šta obući –
U postnovogodišnjem preturanju po ormanu iskopala sam babinu belu šubaru koju se sećam da sam joj krala kao klinka kad sam gledala Anastaziju i tripovala da sam iz Rusije. Možda nemamo Crveni trg i ne žvaćemo sušenu ribu kao meze ali iskoristite ovaj sneg, koji nije mogao odabrati bolje dane da napada, i zamotajte se u neko krzno.
Šta slušati – 
U redakciji je pre par dana započeta opšta pomama oko odabira pesama koje nas asociraju na Božić što je rezultiralo totalnim anuliranjem mog mozga usred prevelikog opterećenja random podacima. Ali mogu da se pohvalim, samo dve nedelje kasnije, pomoću random.org iskristalisao se i moj odabir Božićne pesme. Sugar Babes za film koji nam svima izlazi na nos, ali mu se i dalje vraćamo, sa spotom koji nije preporučljiv za publiku mlađu od 12 godina.
Šta gledati – 
Praznični period morate iskoristiti da pronađete novu seriju na koju ćete se navući, čemu inače one služe. U previranju između da li proslaviti još jednu reprizu ili se zamotati u svu ćebad koju posedujemo i prebaciti laptop kraj uzglavlja mi smo se odlučile za toplotu doma i How to get away with murder, možda donese i nešto korisno, he he.
Kako začiniti dan – 
Ukoliko ste atleta iskoristite dan i posetite otvoreno klizalište na Štrandu. Ulaz je besplatan i plaća se samo iznajmljivanje klizaljki, ako ne uspete da ih ukradete nekom detetu. Ukoliko niste atleta, opet iskoristite dan da odete do Štranda i popijete jedno kuvano vino na snegu i smejete se svi Bambijima na ledu.